Grain & Grange Signature Scent
Our popular Grain & Grange signature scent evokes a bright, fresh scent with a hint of citrus. It started with our candle, wax melts, and oils and has grown to include hand sanitizer, soap, lotion, body butter, sugar scrub, and room spray.
Shop Signature Scent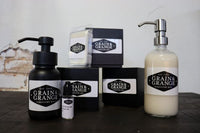 Greeting Cards
You're sure to find the perfect greeting card for any occasion with our collection of Shannon Martin Design greeting cards.
Shop Greeting Cards
Gifts
We have carefully curated a large selection of gift items to help you give the perfect gift to that special someone. We have items perfect for men or women's birthdays, teacher appreciation, wedding or baby showers and much more.
Shop Gifts
Wedding Gifts
Our wedding gift collection includes a carefully curated selection of unique and meaningful gifts to celebrate the special day of your loved ones. It features a range of beautiful and personalized options to suit any couple's style and taste.
Shop Wedding Gifts
Dresses
Introducing our women's dress collection, designed to cater to every body type and size. From small to 3x, our dresses are crafted to fit and flatter all shapes and curves, so every woman can look and feel her best. Our collection features a range of styles, from elegant maxi dresses to chic midi and mini dresses, all made with high-quality fabrics and attention to detail. Whether you're dressing up for a special occasion or looking for a comfortable yet stylish outfit for everyday wear, our collection has something for everyone. Shop now and discover your new favorite dress!
Shop Dresses
Women's Shoes
Our collection of women's shoes is carefully curated to bring you the latest fashion trends and timeless classics in women's footwear. From heels to flats, sandals to boots, we have a variety of styles to suit any occasion and personal style.
Shop Women's Shoes
Women's Denim
Our selection of jeans has been carefully curated to offer a range of styles, fits, and washes to suit every body type and personal preference. From classic straight-leg cuts to trendy high-waisted skinnies, we have something for everyone. Our jeans are made from high-quality denim that is both durable and comfortable, ensuring that you look and feel your best all day long. Whether you're dressing up for a night out or running errands around town, our collection of women's jeans has got you covered. Visit our boutique today and find your new favorite pair!
Shop Women's Demin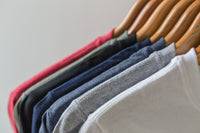 Men's Collection
Our men's collection is the perfect blend of style, function, and luxury. From Burlebo clothing to Mixture Man fragrances, Dr. Squatch soap, and Rheos floating sunglasses, our collection has everything you need to look and feel your best. So why wait? Shop our collection today and discover the ultimate in men's fashion and grooming.
Shop the Men's Collection
Kitchen & Tabletop
Whether you're looking for a special gift for a friend or loved one, or simply want to treat yourself to something special, our collection has something for everyone. From elegant serving platters and bowls to rustic wooden serving trays, our kitchen items are both functional and stylish.
Shop Kitchen & Tabletop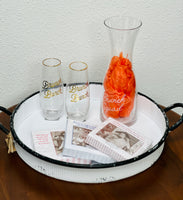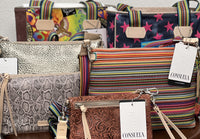 Bags
This collection of bags features a variety of styles and brands to suit any occasion or preference. The popular brand Consuela offers a range of colorful and unique designs that stand out in a crowd. Tote bags are perfect for everyday use, with spacious interiors and comfortable straps. Stadium bags meet safety regulations and are ideal for sporting events or concerts. For a touch of luxury, the hair-on-hide bags add a bold and fashionable statement to any outfit. Whatever your style, this collection has a bag for you.
Shop Bags